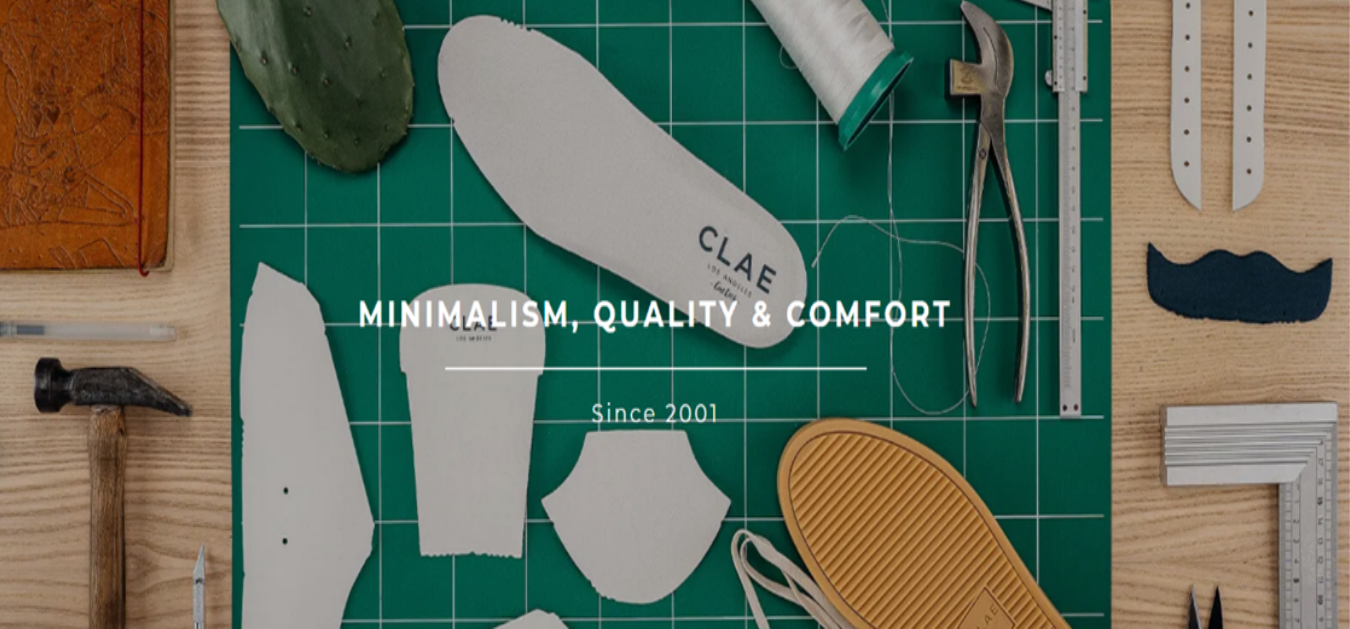 in OUR NEWS
CLAE LOS ANGELES
The name CLAE was born from the word clay = clay. Raw material that takes shape from movement and perception.
"CLAE is a passion story about sneakers. It is an ambition to offer a collection with clean lines, combined with the most beautiful materials, meticulous construction practices and innovative details. To offer timeless silhouettes while reducing our ecological footprint and creating a community that is synonymous with our values. The name was created in a minute, while our company has been operating for two decades "
Jérôme Thuillier, Brand Director
DESIGNED IN LOS ANGELES
The brand was born in Los Angeles, an ever-changing big city, full of contrasts that extends to infinity.

From the hills of Hollywood to the beaches of Venice, to the streets of the Center, its architecture, design, colors and elegance are the inspiration for Clae's creators.
HANDMADE MADE WITH GREAT ATTENTION
For more than 20 years now, Clae has been working with the same laboratory located in Ho Chi Minh City, Vietnam.

Thanks to the traditional way of construction, Clae can offer durable and high quality products, adhering to the same values ​​as it had when it started.
ONLY HIGH QUALITY MATERIALS WITH DURATION IN TIME
Clae owes a lot to the quality of the skins she uses and beyond that, she can ensure that the manufacturing processes of her products are in line with her ecological and social commitments.

In its constant search for environmental protection, thus leaving their own mark, it is constantly developing innovative materials through recycling. It invests a lot in Research & Development and having high quality standards ensures sustainable, high quality materials with a long duration in time.
COLLABORATIONS
Written by
Valerie Evdoridou