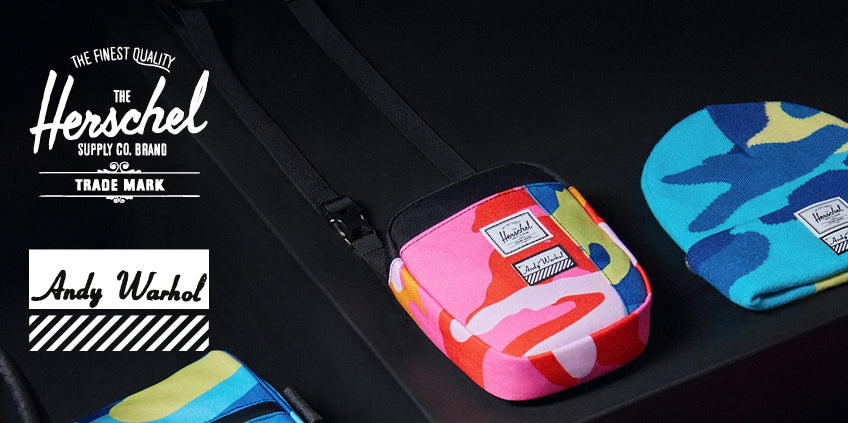 in OUR NEWS
Herschel x Andy Warhol
Herschel x Andy Warhol
Artist, Photographer, Cinematographer, Iconoclast. Warhol is everywhere, but he remains an enigma to everyone.
Pop art emerged in the 1960s with Warhol at its center. He broke the rules of traditional art, turning everyday objects into iconic works of art.

Warhol began experimenting with grid and camouflage at The Factory in the 1980s.

For his collaboration with Herschel Supply, Andy Warhol created two prints from Camouflage Works highlighting his work.