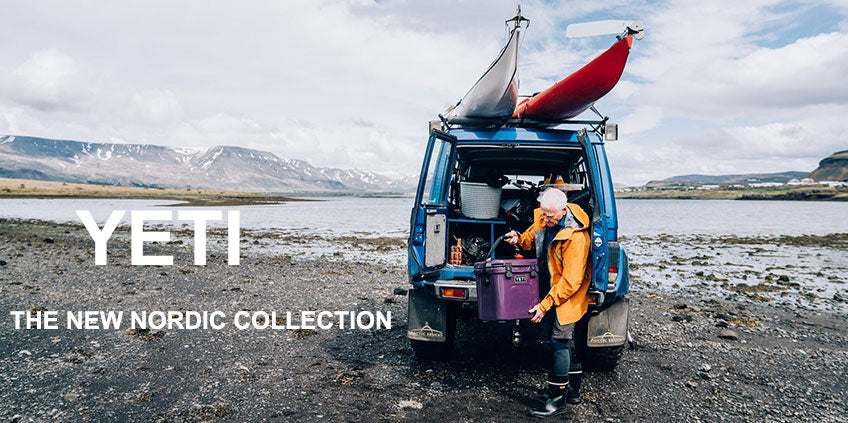 in OUR NEWS
YETI THE NEW NORDIC COLLECTION
Inspired by the wild nature at the northern tip of the world came the new Nordic Collection Nordic Collection. Discover these two new colours, Nordic Blue and Nordic Purple, in hard and soft coolers, bags, mugs, thermos and more. Nordic Blue is a pale blue that is subtle, classic and brighter than Navy. Nordic Purple is deep and striking, while still vibrant, it is darker than Peak Purple, with warm and red tones.
"WHEN YOU JUMP INTO THAT COLD BLUE CRISP WATER IT'S LIKE A REBIRTH. IT'S HOME. "
Elli Thor Magnusson,
Photographer, Surfer
"YOU SEE THESE BRIGHT PURPLE URCHINS LIKE A BEAD IN THIS WORLD OF ONE COLOR. "
Elli Thor Magnusson,
Photographer, Free Diver
Written by
Alexandra Chatzivaggeli