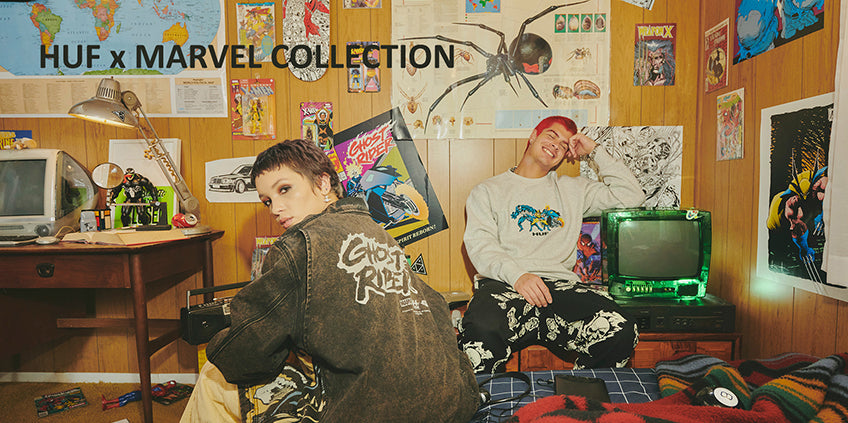 in OUR NEWS
Huf x Marvel Collection
HUF x MARVEL
Through art, storytelling and vivid depictions of city life, MARVEL's course in the 1990s was untouched.
The HUF x MARVEL collection dates back to that iconic era and the characters that defined it (SPIDERMAN, GHOST RIDER, X-MEN, WOLVERINE, VENOM) with a mix of return style and bold new pieces.
T-shirts, pants and jackets with prints all over the surface inspired by vintage prints and colors. The collection also includes a skate deck "blind bag", available in three unique variants, holofoil, glow-in-the-dark and gold leaf, in a sealed bag, so you do not know which variant is yours until it opens.
Written by
Alexandra Chatzivaggeli